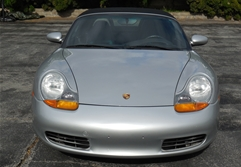 Whether you're looking to buy or just looking, we've built a new website that illustrates why our vehicles are ideal for your lifestyle. From Trade-in to Consignments, we have everything you are looking for.
We sell cars and also take: TRADE-INS, CONSIGNMENTS, AND BUY CARS FOR CASH.
At RonRoss Motors our mission is to provide the ultimate automobile buying experience, by specializing in purchasing quality automobiles at the best price possible and passing the savings to our customers, in a no-pressure sales environment.
New Arrivals for March
2001 Porsche Boxster Convertible --74K Miles (Ready)
2005 Ford Escape XLT -- 110K Miles ( Ready 1st wk in March)
1964 VW Bug -- (Ready)
2002 BMW 330CI -- 127K Miles (Ready 2nd wk in March)
2002 VW Cabriolet Silver -- 79K Miles (Ready 2nd wk in March)
2003 M-Benz ML320 -- 85K Miles (Ready 3rd wk in March)

2000 VW Cabriolet White -- 128K Miles (Ready 3rd wk in March)
1999 BMW 323IC -- 144K Miles (Ready 3rd wk in March)
2001 Subaru Legacy Wagon -- 130K Miles (Ready 3rd wk in March)
2003 M-Benz CLK320 -- 116K Miles (Ready 3rd wk in March)
2000 Mazda 3 Sedan -- 90K Miles (Ready)
2002 VW Passat Sedan -- 108K Miles (Ready 2nd wk in March)
2003 Audi A6 -- 93K Miles (Ready 2nd wk in March)
Our New Arrivals are the automobiles that are being Reconditioned with our 25 pt. inspection, Detailed, Serviced & Smog'd and inspected by our ASE Certified Mechanic. Once they are ready to sell, they will be moved onto the Inventory page. You may come by the lot and see all the cars, prior to them being sold to the public, or call us for more information.
On our website, you can take advantage of several internet technologies like:
* View Inventory
* Ask for a Quote
* Complete a Finance Application
* Compute your monthly payments **
** Please note that any computations done on our cars are only estimations of what your payments may be.
* Send us an email
and more, all, from the comfort of your home.
We accept all forms of payments, Cash, Credit Cards, (except AMEX), Checks and Cashier Checks, and when paying sticker price, we include a 3 months/3,000 Miles Drivetrain and Transmission Warranty.
We can Finance most cars and offer Warranties, with different terms, on all our cars.
Consignment Cars
2005 Nissan Altima Sedan-- 96K Miles -- $7895
1996 Cadillac Deville -- 78K Miles -- $3795
Our Consignment Cars are from Private Parties or Wholesale Dealers. They are sold just like our cars and are checked by the parties representing them, in accordance to RonRoss Motors standards, and we can answer any questions you may have on them.
We appreciate you taking the time to visit us online.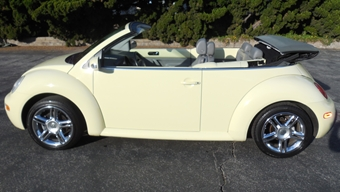 With our no pressure sales Motto, you can come and "window shop", ask questions, take a Test Drive and buy, either way, you will be given expert advise and be informed of the most up to date information we have on every car on our lot.
Featured Vehicles

Dealership Hours
Monday to Friday
9:00 AM to 6:30 PM
Saturday
10:00 AM to 6:00 PM